Editor
All your uploaded recipes will be listed in the Recipes option in the drop down menu of My Site (as shown in the screenshot below). Click on the Recipes option to find all your loaded recipes. However you shouldbe signed in to your account to view the same.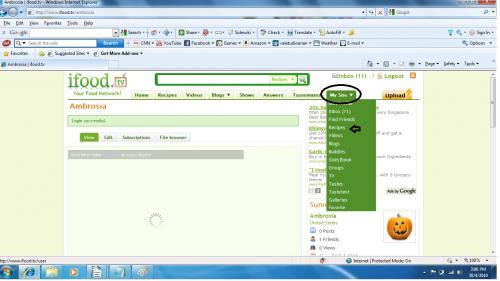 To be able to load recipes in ifood.tv, you are required to register and start an account with the site. On doing so, you will be granted My Site/profile page facility, using which you can upload your own recipes.
Our contributors said this page should be displayed for the questions below.
- What is My site Recipe tab?
- Where is my recipe blog?